Claire Chase: Love⚡Struck
Progress update! Discussion UI and interaction
---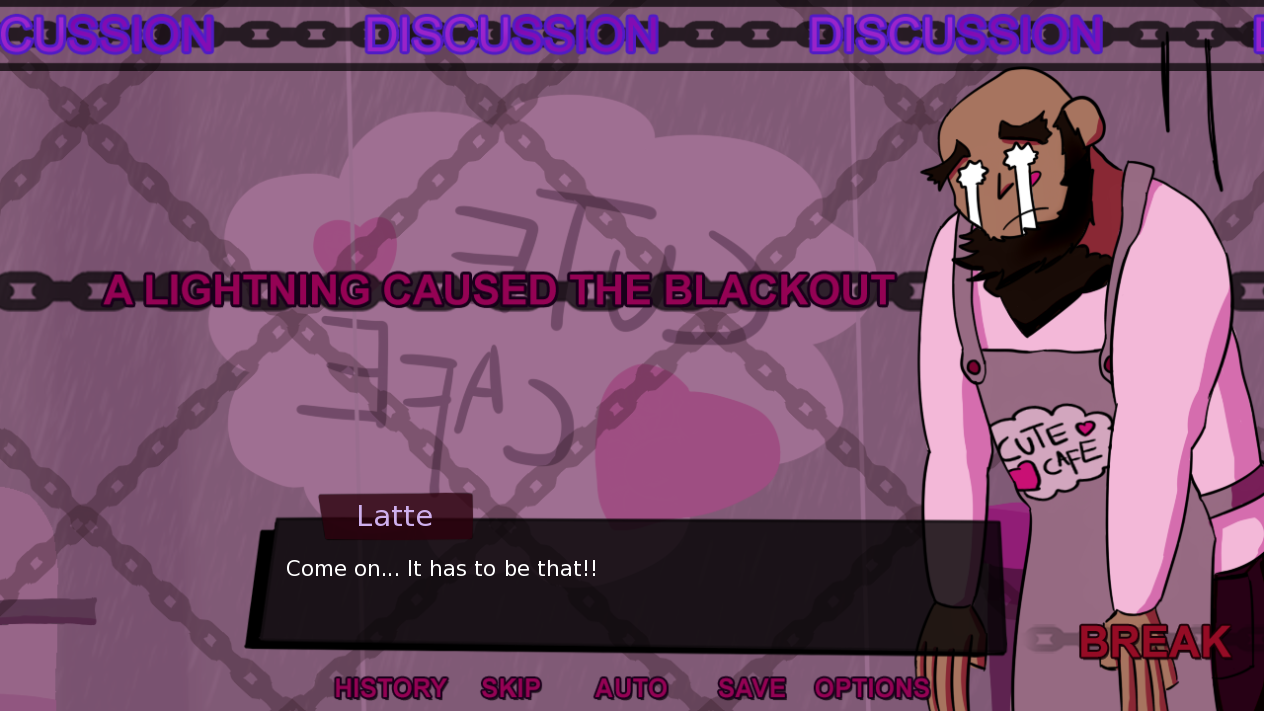 As some of you might have seen, I've decided to release the full version soon-ish, before the end of November. This week has been a rollercoaster of family duty and doctor appointments but I managed to keep a good pace on coding and writing, as you can see on the screenshot! I will be honest, it is possible the game releases a couple of days into December, but it won't be later than th 1st-3rd, most likely.
Final script is now almost done, with the exception of the different ending variations and some parts of the conclusion. There are only a couple of CGs and sprites left. And I'm proud to say coding is just 100% finished!!
What you see above has been the bulk of this week's work, the discussion system. All characters will talk about an investigation point, with the major discussion arguments being displayed on the big chain across the middle of the screen. At any point during the discussion, you may stop it to point a contradiction with the current argument (BREAK) or to follow up with relevant evidence (LINK)!! The discussions will end as soon as Claire arrives to a conclusion that moves the investigation forward, so sometimes you will have to break and link multiple times to progress.
If you have played other interactive murder mystery VNs, like Ace Attorney or Dangan Ronpa, you'll probably find this gameplay type familiar and easy to understand. If you haven't, I hope I can make it as fun and simple as possible, without taking away the challenge of solving the mystery by yourself!!
Thanks for reading and I hope you're hype for the next (last) progress report as we move closer to launch!!!!

Get Claire Chase: Love⚡Struck