Claire Chase: Criminal Attraction
Finally, the demo update was released today with a lot of new graphics, sprites and even a small teaser for Case 1!!

There's not much to say here except list the changes. My skills have come quite far since LoveStruck, they're not yet as good as I would like them to be, but they're good enough to allow me to fix some minor errors on Claire and Laura's faces and give our favourite crime loving criminology student the fabulous flowy hair she deserves!!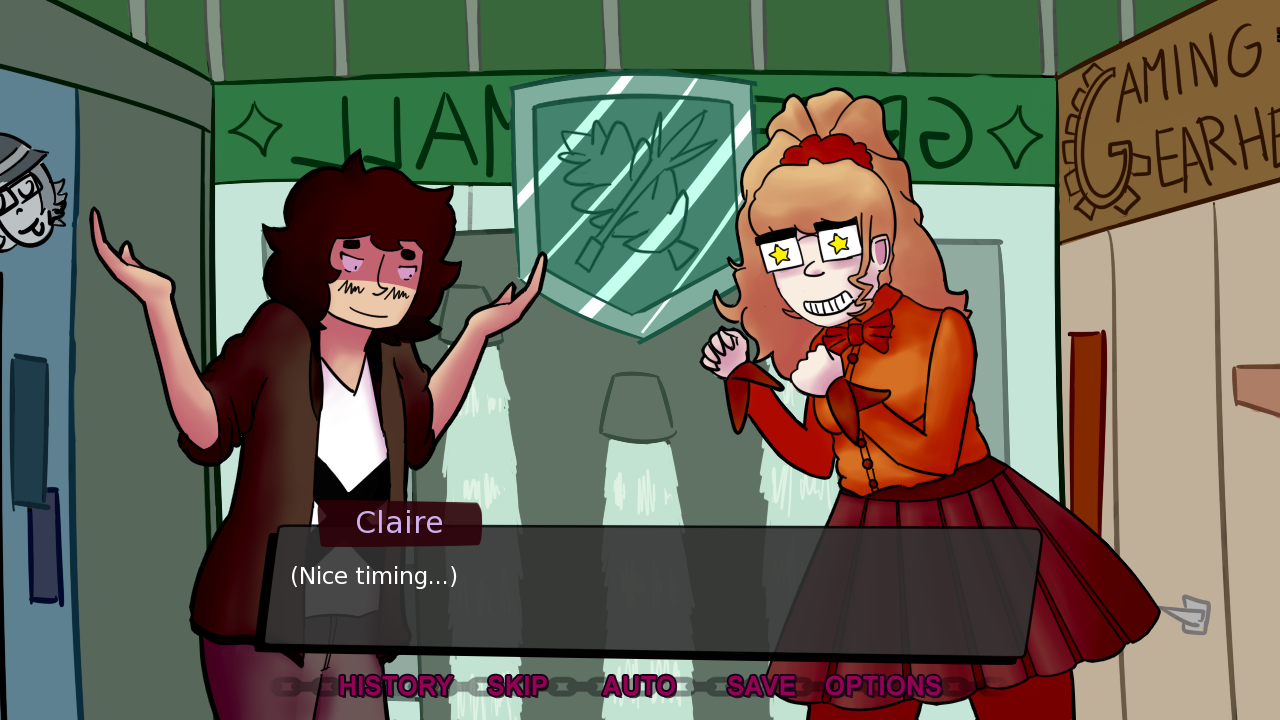 It is nice timing. Thank you, Claire.

Production is going along quite well, the beta version with the first iteration of Case 1 (which will have content as far as the end of the investigation plus the introduction to the first discussion) will be arriving at Patreon for $10+ patrons later tomorrow!! So if you wanna play that already, you know what to do.
If you don't mind waiting, as I already said a couple of times, Criminal Attraction Case 1 will be released in a couple of weeks, maybe possibly mayhaps alongside some information about Case 2?? For now it's, aptly, a mystery.
Thanks for reading, supporting, playing the game and doing overall nice things for me, in exchange for some images with text every now and then.
This will probably be the last proper update before full release, but you can find teasers and similar content on my Twitter.
Until the next mystery, goodbye!!!!

Get Claire Chase: Criminal Attraction