Claire Chase: Criminal Attraction
I said I was back and I meant it, get ready for Brand New Content ! !

I don't know for how long this dev updates will be a weekly thing, so enjoy the flock of new info as long as it lasts!! Between this week and the last I've remade most of the old UI, redesigned some parts ( like the Notes system ) and even designed new ones to be revealed soon.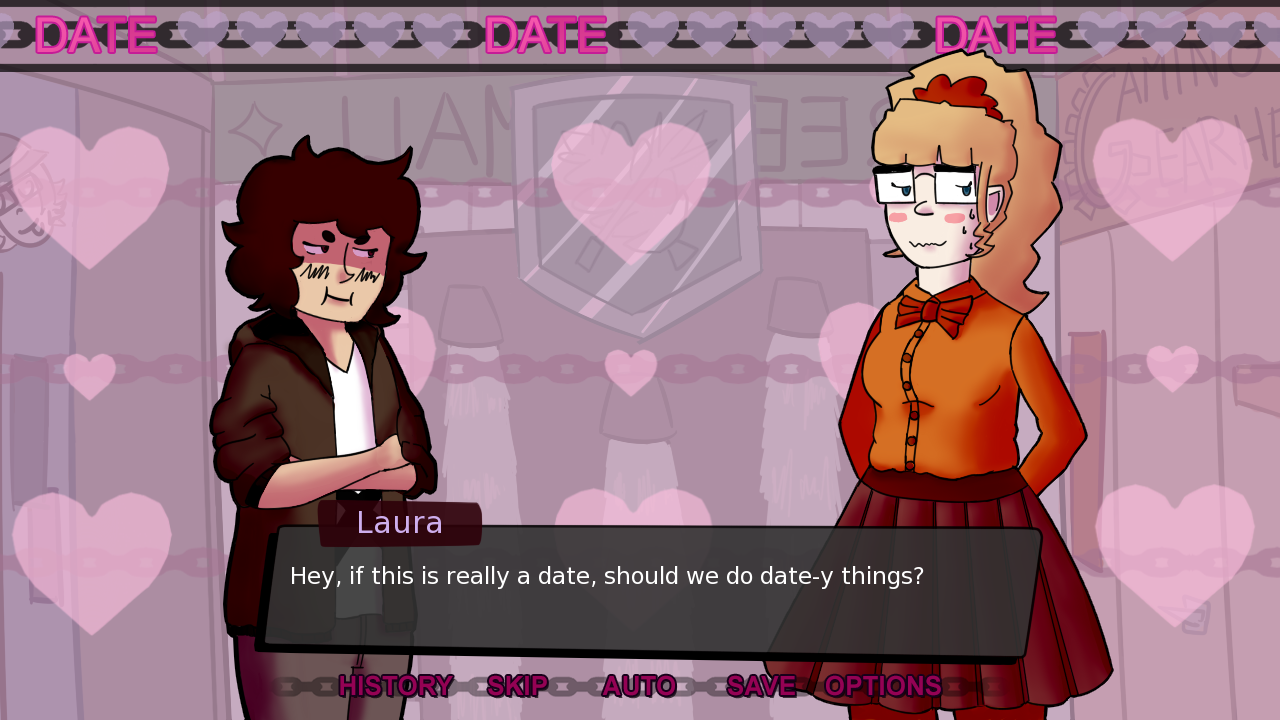 If you've seen the new screenshots, you might notice the page looking less promotional and more like... a game release coming soon kinda page.

I don't have a concrete date, what with me also working on Chaotic Quartet butt BUT I can assure you Case 1, complete with a revisited date introduction, the new graphics, investigation, A N I M A T E D S P R I T E S and other cool new upgrades, is coming during the first half of July!!

So that you can check some of the changes for yourselves, a new demo will be available next week with the all new UI and an extended ending ( compared to the current demo ).
If you can't wait and want to get your hands on it right now, the demo is already available to my $5+ patrons!!

If you REALLY CAN'T WAIT and want to get your hands on the game as soon as possible, beta versions are available for $10+ patrons. Beta versions will update regularly as I work on the game ( at around once per week ). It's a bit more pricey, but as I enter post-investigation discussion territory all of you are gonna be running around with spoilers and that comes with a fee. I'm watchin you.
Thanks for reading, thanks for supporting me and I hope you enjoy Criminal Attraction as much as I'm enjoying working on it!!
See you soon!!!!

Get Claire Chase: Criminal Attraction