Claire Chase: Criminal Attraction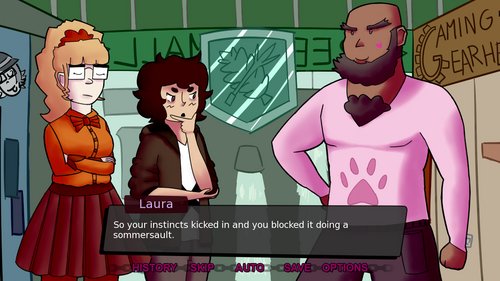 It's been a long while and updates have been reaaaal scarce this days, so I wanted to write a lil something about the progress I've made so far!
First, a lil explaining: This week's a national holiday so I have a bunch of family obligations to attend, so it's being even worse than the past few ones. Daily updates on my twitter and other social networks will resume next week!
Now that we're done with my excuses, let's get to business: How's Criminal Attraction doing? Well, I'm way of schedule, that's for sure, since I wanted to have case 1 (basically 50% of the game) done by... Tomorrow. And it'll most definitely won't be. I still need to work on some backgrounds and CGs and organize the investigation segment a bit better. This means it's already been almost 4 months since I released something which is, for a lack of better words, no bueno.
Wwwwwhat that means for you all is that I will probably be releasing a version of Criminal Attraction with a fully playable Case 1 soonish, before I release the full version! So you'll get to play the first half, keep your save file and then pick it back up to complete it when the final version is out.
Case 1 and Case 2 are fully separate! So you'll enjoy it the same. Also, I don't plan on making you all wait so much for Case 2, probably a month between each release.
Again, sorry for the lack of updates!! Life comes at you fast and it super-sonic-speed-ed right into my face this past month.
Thank you for the continued support and I hope you enjoy Criminal Attraction when it comes out!!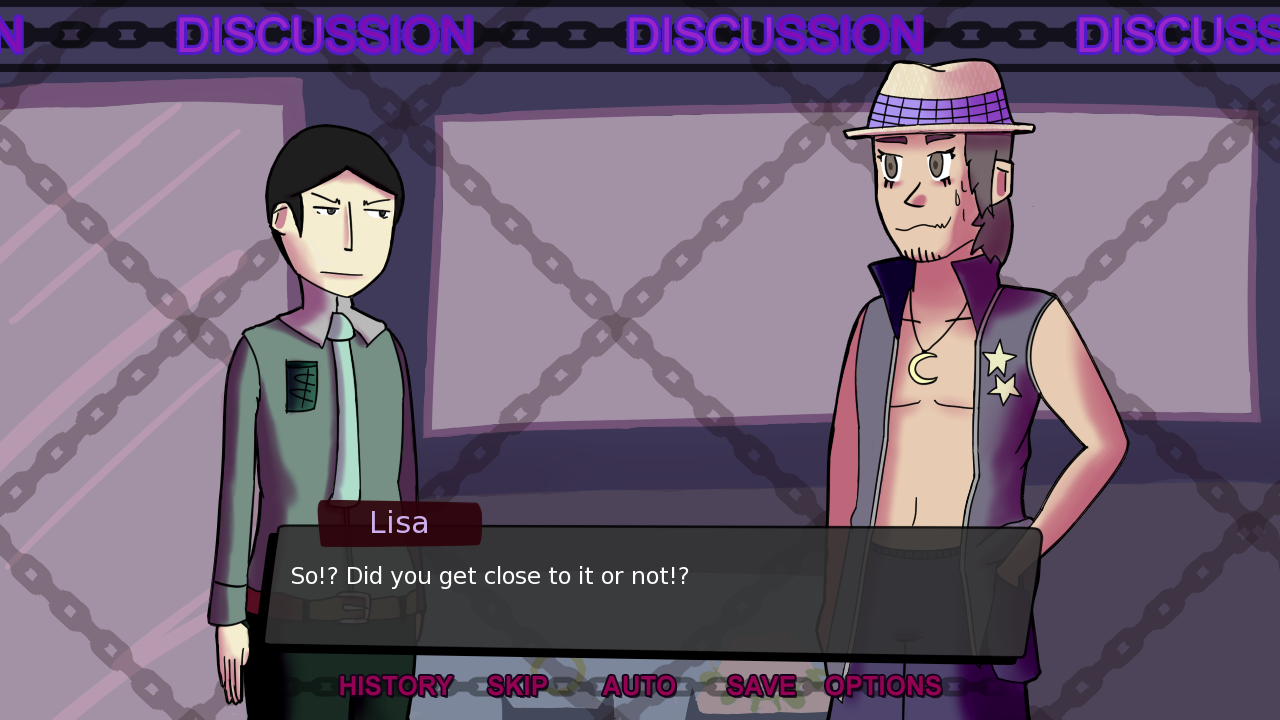 Get Claire Chase: Criminal Attraction